1.  What is your relationship with the breed? When did you get your first Flatcoat?
On a trip to England in 2003 I fell in love with Pat Robertson's Flatcoat bitch Gaewill Cascade of Warpersmoss. In 2006 I had the possibility to buy a puppy out of her. There was no luck with another litter from this bitch and 2009 I decided to breed of her daughter and start my own breeding.
2.  What do you like the most in a working Flatcoated Retriever?
I like their drive, their marking of long distance birds and their game finding abilities. I like their intelligence and that they will never give up and will do anything for you.
3.  What abilities do you look for when you are breeding a working Flatcoated Retriever
I think it pulls me to the things I like most in a Flatcoat. I will always look for outstanding noses, good birdfinders and will to please. I keep an eye on health results, longevity and sound construction as I want my dogs and puppies to be able to work for many years.
4.  What could be done to promote the Flatcoat as a field trial/working test dog?
Find some owners, breeders, trainers who run Flatcoats successfully on tests and are willing to let others benefit from their knowledge. Success is the best way to encourage people. If people see that Flatcoats can do it, some more might try it.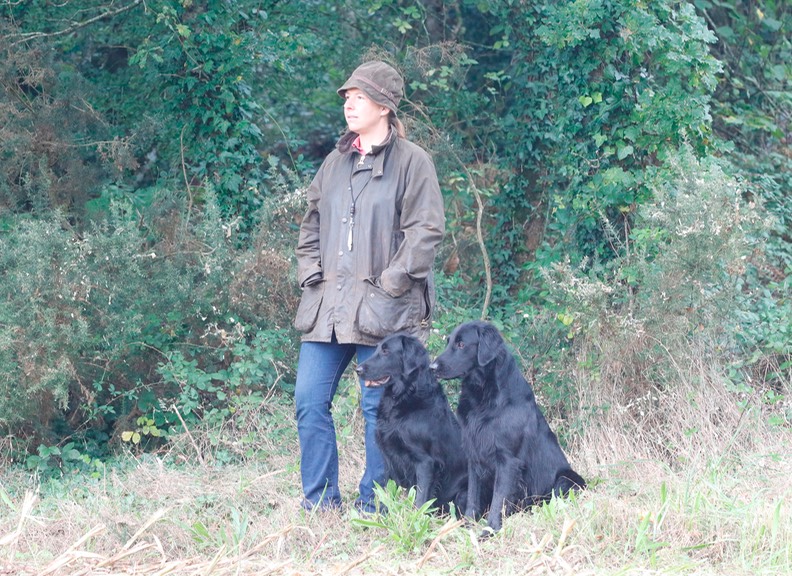 5.  How does a working Flatcoat excel as a picking up dog?
Because of their independence, boldness and their outstanding game finding abilities they are desired picking up dogs.
6.  What's important to emphasize when training a Flatcoated Retriever?
Don't start training in groups too early and don't compare them with other retriever breeds. Most Flatcoats don't need much training but get bored while training the same things too often and start to develop their own ideas.