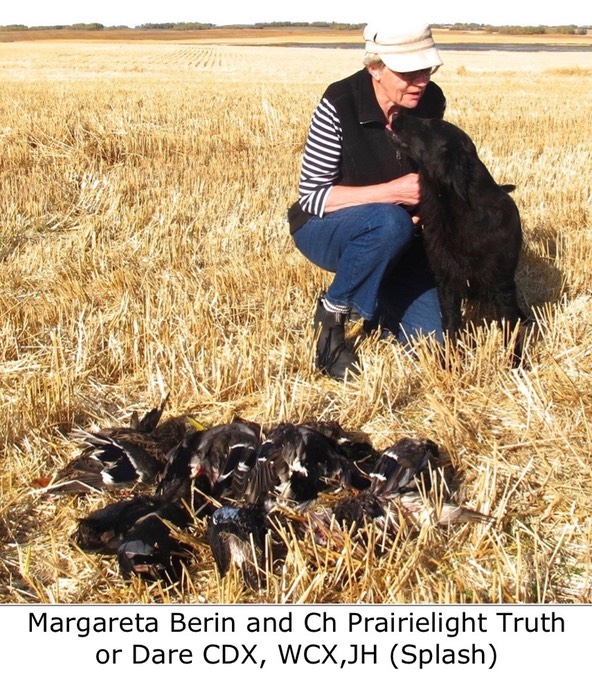 1.  What is your relationship with the breed? When did you get your first Flatcoat?
We have had FCRs since 1972.Through Peter and Shirley Johnson we got a female which we imported to Sweden where we lived at the time.We moved to Canada in 1973.
2.  What do you like the most in a working Flatcoated Retriever?
We appreciate the versatility of the breed, a can do everything dog.
3.  What abilities do you look for when you are breeding a working Flatcoated Retriever
We look at the courage,the stability of temperament, the persistence.
4.  What could be done to promote the Flatcoat as a field trial/working test dog?
The FCR is rather un known in this part of the world and it's very difficult to promote the breed  when trials are dominated by field bred labs.We do not take part in field trials but hunt tests and working certificate. We encourage our puppy buyers tp train their dogs but most of our pups go far away and we don't have the chance to help them. And most FCR owners are mainly interested in pets or possibly a show dog.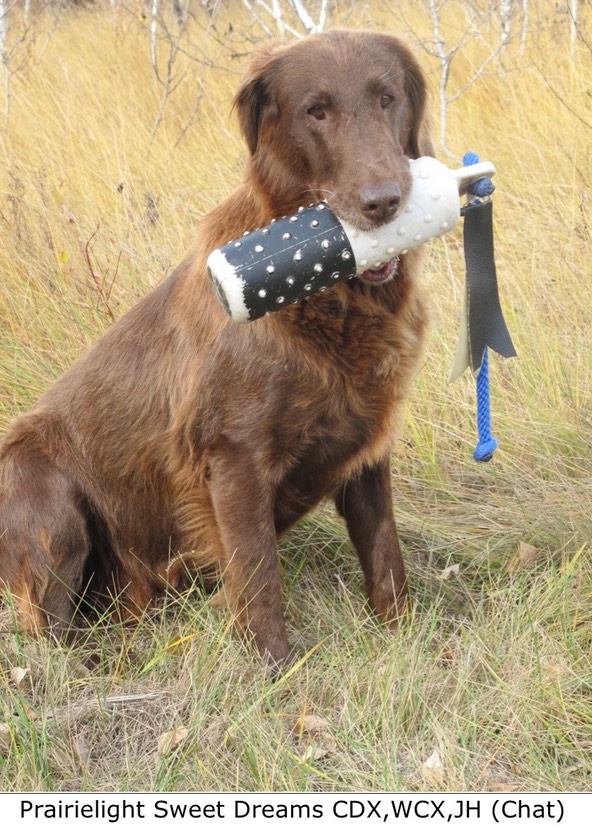 5.  How does a working Flatcoat excel as a picking up dog?
Picking up here is a totally different game than in Europe. Marking ability and a good nose!
6.  What's important to emphasize when training a Flatcoated Retriever?

We emphasize that the FCR is not to be trained just like a field bred Lab.There are big differences in temperament.Also the tests and trials here are totally different to what you see in Europe and rather more technical.The most important thing here is the marking-in any test.

Margareta and Hans Berin
Prairielight kennels